You can get yours here https://www.adultshopit.co.uk/shop/dildos/doc-johnson-crystal-jellies-8-inch-classic-dildo/
Product description
Made from 8 inches of flexible, supremely tactile jelly, this dildo has a realistic veined shaft and has a lovely bulbous tip. This dildo is made from antibacterial Sil-A-Gel, has a flat base and is very flexible. Start by using this toy during foreplay, add an inch or two then go the whole way and insert if fully. Take your masturbation to the next level and have a fullfilling experience with this Doc Johnson Crystal Jellies 8 Inch Classic Dildo, you'll love it!
I love the jelly dildos as I've never really been a fan of the more solid based products. This I think gives the dildo a real feel which for me is much more pleasurable. This dildo is a really good size 😄. The material it is made from is very durable and easy to clean.

KD loves using this on me during foreplay And says it's really good to hold onto, we have found other dildos to get to slippy after a few minutes which is not what anyone wants (stopping mid stroke). However this doesn't seem to have that set back. If you are happy to take the whole 8inches then I would suggest maybe going for a longer dildo as Doc Johnson crystal jelly dildos from what I can recall are made  all the way up to 12inches. This will give you more room for your hand and a much deeper penetration.  I also like the fact that these come in a few different colours so it's nice to have the option to choose your favourite colour.
Overall this is a great product and a great addition to our sex trove 😄👍. It's really well priced compared to similar products on the market and backed by a well known brand.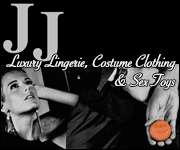 I'm sure adding this to your collection is the right move and you won't be disappointed with your new purchase. Just be warned you may end up liking this more than the real thing 😜.
Thanks for reading