So as always I will start this review with the product description.
Product description
The Man Sizer from Rascal. 100% silicone, 3X stretch fits most, realistic design. Features a thinner bottom layer for increases sensation and a stretch ball strap for no slip secure fit. Giving you the size and confidence for complete sexual satisfaction. Size unstretched length 6.5 inches, unstretches girth 5.5 inches.

So me and KD like this product a lot 😄.
I have always openly had a thing for African American men, so when we got this in one of our gift bags,  we had a really good laugh about it. KD was going to get himself a makeover. 😜.
So from my point of view I can say this makes KD feel bigger and definitely thicker. It was surprising to me just how much thicker a few millimetres actually made it feel. The product has a lot of very realistic veins which feel incredible, and it also has a hard tip, this is obviously the extension part. It's not a big extension maybe an inch in total. I didn't think there was really any difference in length. From my prospective it was more the girth that got my attention. 😮😮.
Here is what KD had to say
I love this product, I can't say I would have went out my way to have sourced a product of this type. However when it arrived I was eager to give it a shot. KC has a bit of a thing for black men so I knew this could be a lot of fun for us both. It was really comfortable to wear and is made with super soft materials. I wasn't sure if I would actually feel any sensations, but I was able to climax, so all was good there. Just make sure you lube up well for a better ride. The ball strap that is has,  is easy to position and helps keep this extender in place. All in all I have used this product a few times now and am happy with the performance.
Overall great product, made from high quality materials and very easy to clean. Hell you can even use the ball strap to hang it from a door or whatever until your ready to give it a clean. ( little tip there ).
If you want to add an extra inch or a little girth then this is the perfect extender for that purpose.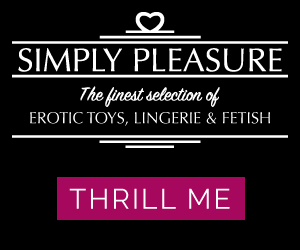 If you would like to buy this product then you can do so here https://www.sextoy.com/product/CNVELD-RT01062/rascal-man-sizer-3x-stretch-silicone-extender-clear
We hope you enjoy your purchase as much as we do and thanks for reading.