---
We-Vibe Wish Product Review
---

We were delighted when Bunnyhoo.co.uk asked us to review the We-Vibe Wish for them, They picked it out for us so it was a complete surprise when it turned up at our door. As always we have not been influenced by Bunnyhoo everything you read in our reviews is honest and unbiased.
I will start with the Bunnyhoo product description
Product Description
The brand new We-Vibe Wish is the ultimate clitoral stimulator. Its petite, powerful and designed for broad stimulation and well as more targeted pleasure. This toy has a clever pebble shape that reaches your sweetest spots with ease. It is made from silky soft silicone and feels luxurious against your skin. This pebble vibrator is USB rechargeable for anytime fun and we love that it has a magnetic charger that simply snaps into place.
This clitoral vibrator uses PowerPulse technology, We vibes most intense vibrations for maximum stimulation. It targets the vulva as well as stimulating the internal and external clitoral nerves for incredible pleasure. This clitoral vibrator can be used with the We Connect app for long distance play between partners
First Impressions
The Wish arrived in a really nice little box with a USB charger, instructions and little pull string pouch. I was really impressed with the feel of the Wish as its super soft. I was expecting it to be made from the same hard material that is used on the LELO SIRI but that is not the case. The Wish is made from a really soft silicone material and is slightly squishy when pressed. Its a very vibrant blue colour and is shaped like a pebble. Its actually really sleek in its design and not bulky at all, in fact it easily fits in the palm of your hand and is very lightweight.
I think you could easily leave this out on your bed stand and no one would ever question that it was a sex toy. ( I have a bluetooth speaker that is actually very similar so you could totally pull it off as that) I know that's what i will be doing hehe.
Operating
I wont lie, i wasnt looking forward to operating the Wish, I have had other We-Vibes in the past and have always found them a bit of a headache to set up, especially when it comes to the Bluetooth app.
I was actually really surprised that the Wish only has one button, located next to the magnetic charging strip. When pressed the Wish springs to life, if you continue to tap the button it switches between its 10 Settings. When you hold this button down for a few seconds you feel two quick vibrations, this indicates that the Wish is in pairing mode. Once you have downloaded the We-Vibe App you then have greater control over the 10 settings as well as the ability to make up your own vibration combinations.
Now this is where things start to get a bit interesting, as with all We-Vibe products your partner can also pair to the vibe for long distance control. So in the name of research we gave this a try.
The set up was fairly easy you just go into the app and select connect to lover in the drop down menu. Then you send them a link through Facebook messenger or other means. Your partner then downloads the We-Vibe app and connects from wherever they may be. We did have a few hiccups with this. Main one being operator error, so as it turns out if you are the partner that is remotely controlling the toy you must remember to press the play button. KD totally forgot so was changing settings up and down but the Wish just sat there completely still resembling a pebble all the more hehe.
Now this is where the next feature of the We-Vibe Wish came in very handy, once connected to your partner there is a live chat setting so you can communicate with your partner as to whether or not the Wish is working and also about your preferred pleasure and power settings. So once we got over that first hurdle and KD learned the error of his ways we got the Wish operating correctly. Or should i say we got the partner operating correctly? hehe.
I can confirm that the Wish worked and KD was able to operate it from a great distance completely remotely. Using the app was really easy for us once we got the hang of it , however i did find that on my app a message kept coming up asking me if i wanted to pair with lover, which i found a bit annoying.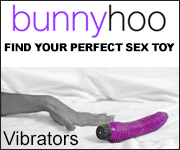 Pleasure
So now lets get down to the business end of things literally, the Wish is a great shape and fitted really well in the palm of my hand. KD found it fitted well in his hand also and was really easy to hold in place. It cups the whole clitoral area really well and because of the shape, it feels really nice and snug.
For me i felt that the vibrations where a little weak even on full power it just didn't pack a punch for me. However the product does have a tapered tip which allows for a more targeted approach. For me this type of stimulation always works better, and after reverting to this option i was easily able to achieve climax. Better still the Wish uses power pulse technology meaning after climaxing you don't have the usual oversensitivity. Meaning only one thing, Yes thats right ladies, multiple orgasms, Whoop!
So i do like to have a good play with the toys i review so really wanted to put it through its paces. I have always enjoyed going on top but i've never really found a good couples toy that would work hands free in this position. Well the Wish really got major points from me here. I am what i like to call a grinder and this little toy likes to be grinded.
It sat very snuggly between us, giving me the perfect clitoral massage whilst i rocked my cowgirl moves. Completely hands free, like totally. Can you tell this impressed me? hehe.
The Wish is also completely waterproof so you can go diving in the middle of the ocean and still enjoy its power pulsing vibes.
Why not take it into the bath before your partner gets home from work, have them take control and tease you. Stop before reaching climax. Once they get home you will be squeaky clean and ready to play.
Over All
We really love the We-Vibe Wish, it has so many different features and the vibration combinations are endless. Its really easy to clean, quick to charge and fully waterproof. A really great looking toy thats super versatile too. It has the ability to bring long distance partners closer together and can make sexual positions a lot more pleasurable.
I am so thankful to Bunnyhoo.co.uk for sending us the We-Vibe Wish and i am even more thankful i get to keep it and use it again and again, and given the quality of this product it's going to be around for a long time. I highly recommend this product to couples and to all the single ladies reading this.
You can buy yours now at Bunnyhoo.co.uk  and if you use my unique code KINKYC at checkout you will receive 20% OFF until the 02/12/17 so hurry and get your Wish We-Vibe at a discounted price today. Wishes really do come true.
Thank you for reading
I am not an expert, always seek professional help where applicable. The opinions on this post are my own, this post has been written from my personal experience or knowledge. I do not take any responsibility if my advice or the products I recommend don't work for you. Everyone is different therefore it is impossible for me to know if the product or advice I give will suit your needs. These are just my personal experiences and accounts, and are intended to be used only as a reference.